The parade will start at 5.30pm and take around 40 minutes. All vehicles should be clear by 6.30 pm
All drivers must hold a full driving licence, must be aware of spectators and pedestrians.
IF IN DOUBT STOP!!!!
Your vehicle
Should be less than 2.1m wide and 6.2m long
Must be an appropriately insured and roadworthy
All rules and laws of the road apply
Please obey instructions and marshals
Drive at a steady pace with NO sprinting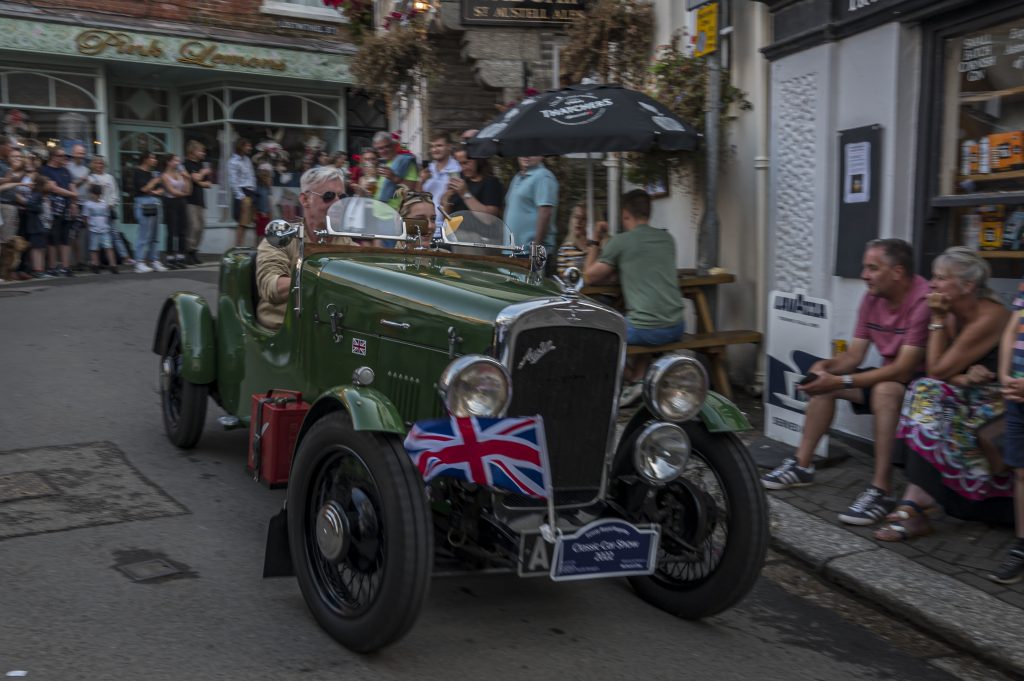 ROUTE—See adjacent map.
Once vehicles reach Caffa Mill they proceed up Passage Lane to end at Four Turnings roundabout. (PL23 1JU) WHERE THE PARADE ENDS
At Four Turnings roundabout you can, turn :-
 LEFT…. Return to Fowey
 STRAIGHT ON….Par , St Austell and West
 RIGHT….Lostwithiel, Bodmin and East
2023 short clip parade through Fowey